[youtube]http://www.youtube.com/watch?v=-9J_jOz94wU[/youtube]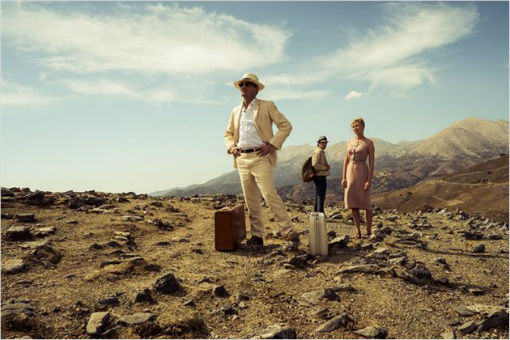 Jedan od najpoznatijih festivala u Evropi, specijalno namenjen autorskim i umetničkim filmovima, i ove godine je podelio nagrade u nekoliko kategorija. Berlin je uvek bio grad nezavisnih umetnika. Festival je krenuo sa radom daleke 1951. godine u zapadnom Berlinu. Ko-produkcijski forum festivala u Berlinu predstavlja jedan od tri najpoznatijih filmskih tržista i odvija se za vreme festivala. Ovo su nagrade internacionalnog festivala u Berlinu:
Zlatni Medved – Black Coal, Thin Ice, reditelj Diao Yi'nan
Velika nagrada publike – The Grand Budapest Hotel, reditelj Wes Anderson
Alfred Bauer Nagrada – Life of Riley, reditelj Alain Resnais
Najbolji reditelj – Richard Linklater, film Boyhood
Najbolji glumac – Liao Fan, film Black Coal, Thin Ice
Najbolja glumica – Haru Kuroki, film The Little House
Najbolji scenario – Anna Brüggemann i Dietrich Brüggemann, film Stations of the Cross
Veliki umetnički doprinos – Kinematograf Zeng Jian, film Blind Massage
Inače nagrade su se dodeljene i u mnogim drugim kategorijama: Nagrada za prvi dugometražni film i FIPRESCI nagrada su jedne od poznatijih priznanja.