Review
Autor filma BOGOVI (2014) o Zbignjevu Religi, čuvenom poljskom kardiologu koji je učinio pionirske korake na transplantaciji srca u svojoj zemlji, Lukaš Palkovski (1976), prošle godine nam se predstavio još jednim odličnim ostvarenjem.
BOGOVE je videlo dva miliona Poljaka, a novi film Palkovskog, NAJBOLJI, takođe je biopik u kome Palkovski ponovo rekreira period komunizma (80-te godine prošlog veka), ovoga puta stavljajući u prvi plan Ježija Gorskog (fascinantni Jakub Gjeršal), koji od neobuzdanih mladih godina koje provodi duboko zabrazdivši u pakao narkomanije prelazi mukotrpni put do iskupljenja i velikih sportskih uspeha. Na njegovu transformaciju najviše će uticati saznanje da je njegova devojka Gracina (Ana Prohnjak), takođe narkomanka (inače ćerka policajca), trudna i da to novo, nevino biće zaslužuje pažnju roditelja koji imaju neku razumnost i odgovornost. Biće to prekretnički momenat u životu Gorskog koji se u detinjstvu bavio atletikom. Presudni uticaj na život glavnog junaka imaju tri žene: majka, maltretirana od muža, devojka sa kojom deli poročnu areu, i doktorka Eva (Kamila Kaminjska), koja će ga naterati na lečenje. Ježi odlazi u rehabilitacioni centar i svojom upornošću konačno počinje da menja svoj život i poglede na stvarnost. U međuvremenu, majka njegovog deteta umire. Njen otac ne želi da ga vidi, ali vremenom, kako Gorski bude radio na svojoj rehabilitaciji, oni uspostavljaju kontakt. Dodatnu snagu Ježiju daje ljubav koja mu se dogodi sa Evom. Ona je tu u svakom momentu za njega, u trenucima oporavka ali i periodima čestih kriza kada naviru aveti kao posledica načina života u prošlosti. Nakon što se definitivno otrgne od poroka, Gorski se fanatično prepušta sportu i uz podršku nekoliko ljudi koji u njemu vide šampionski potencijal, kreće ka velikim rezultatima. Posebno mu je odan rukovodilac bazena (maestralni Arkadijuš Jakubik), koji će ga pratiti na takmičenju u trijatlonu "Double Ironman" u SAD, gde Ježi Gorski postaje šampion sveta.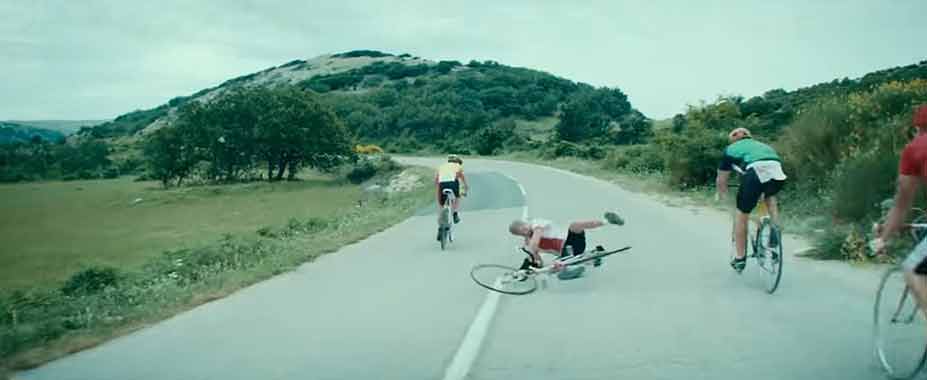 Palkovski je svog junaka opteretio beskrajnim nizom prepreka, što je film učinilo slojevitim i izdašnim u smislu drame. To mučno klupko se tokom filma odmotava, a gledalac, emotivno uvučen izvrsnim dramskim zamajcem, veštom režijom i odličnom glumom, prisustvuje junakovim svakodnevnim malim pobedama koje ga vode ka velikom konačnom trijumfu i iskupljenju. Pobeda je i ljubav sa Evom, pobeda je uspostavljanje dobrog odnosa sa ocem preminule devojke, pobeda je upornost da se otrgne iz zagrljaja narkomanije, pobeda je da se trenira do poslednje kapi znoja. A najveću pobedu junak je izvojevao nad samim sobom i tu bitku, uz pomoć odlične i fizički teške transformacije mladog glumca Jakoba Gjeršala, Palkovski dominantno i repetativno ističe.
Film NAJBOLJI nagrađivan je na nacionalnom festivalu u Gdinji (između ostalih dobio je nagradu za glumački debi – Kamila Kaminjska, za scenografiju – Marek Varševski, takođe i Nagradu publike) i Torunu (Tofifest). Dobio je i nagradu za najbolji film koju dodeljuje Radio Gdanjsk – "Golden Clapper"