Review
"Celebration" ili mozda poznatiji kao "Festen" je jedan od najboljih dogma style filmova, ako ne i najbolji. Ako odete na oficijalnu imdb.com stranicu ovog filma, ne mozete da vidite ko je u stvari ovaj film rezirao, jer je to jedno od pravila avantgardnog stila "Gogme 95". Reditelj je naravno Thomas Vinterberg, iako mnogi misle da je ovo Fon Trier-ov film. Thomas je na maestralni nacin docarao najhladnije odnose izmedju ljudi.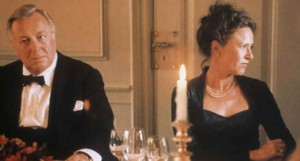 Ljudi sa razlicitih strana, svi clanovi jedne poznate, bogate i velike familije, dolaze na zabavu u jednom velikom zamku. Cilj ovog skupljanja je rodjendanska proslava jednog od stuba ove porodice i najstarijeg clana. Rodjaci i familija stizu u vecem broju da zajedno proslave. U pocetku sve to izgleda kao jedna slozna celina, ali kasnije, tokom filma videcete velike razdore medju ljudima, i neke od najstrasnijih istina izlaze na vidilo.
[youtube]https://www.youtube.com/watch?v=vKe_AxTFGXc[/youtube]
Iako se film odvija na jednom mestu jako je zanimljiv i nepredvidljiv. Thomas je prikazao jednu veoma zanimljivu analizu medju ljudskih odnosa izmedju clanova jedne velike familije. Ako zelite da pocnete da pogledate neki film iz dogme 95, mislim da je ovaj film, odlican za tu nameru. Uzivacete.