Review
Adrijan Lin je sineast koji voajerski rado zadire u intimu, iza zavesa spavaćih soba i apartmana bračnih parova, ljubavnika, sredovečnih muškaraca i tinejdžerki, bogataša i udatih žena i to najčešće čini na površan, ali u vizuelnom, pa ponekad, kao u slučaju FATALNE PRIVLAČNOSTI, i u žanrovskom smislu, na visoko estetizovan način.
Nakon kontroverzne LOLITE, za koju poneki domaći kritičari tvrde da je bolja ekranizacija čuvenog romana Vladimira Nabokova nego što je bila ona Kjubrikova iz 1961, Lin nam se predstavlja delom NEVERNA ŽENA, inspirisanim temom i karakterima iz istoimenog remek-dela Kloda Šabrola s kraja 60-ih prošlog veka.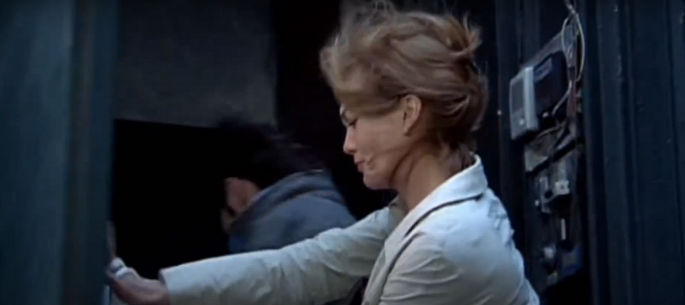 Naravno, kod Lina se sve dešava u savremenom ambijentu današnje Amerike, a početak zapleta vezan je za susret Koni Samner (Dajana Lejn), srećno udate žene i majke, sa lepuškastim mladim Francuzem Polom Martelom (Olivije Martinez), prodavcem knjiga. Nakon Koninog dolaska iz predgrađa u Njujork, prilikom iznenadne oluje i povrede kolena, mlada i lepa žena naći će se u prilici da joj dopadljivi mladić leči povređenu nogu u svom apartmanu. Biće to početak obostranog dopadanja koje će u jednom od narednih susreta u Polovom apartmanu dovesti do strastvene ljubavne veze. Koni Samner će sve češće putovati od kuće, izmišljajući pred mužem Edvardom (Ričard Gir) raznovrsne povode. Neopreznost ljubavnika uskoro će dovesti do tragedije…

NEVERNA ŽENA se, što se tiče karaktera, završava na spoljnim naznakama i reakcijama koje nije teško predvideti čak i da se ne poznaje originalni Šabrolov film. Nešto dublje u svoj lik ulazi jedino izvrsna Dajana Lejn, kojoj je ovo jedna od najboljih uloga u zreloj fazi karijere, nakon što je naša srca osvojila još kao klinka u VATRENIM ULICAMA Voltera Hila. Svojoj Koni Samner ova prelepa glumica uspeva da ugradi mnogo toga što sudbinu glavne junakinje čini kompleksnom: emotivnost i čulnost, zasićenost monotonijom bračnog života (ma koliko bila srećna zbog njega), podavanje i kajanje, strast i greh rušenja harmonije porodičnog gnezda. Za njene partnere Ričarda Gira, u ulozi muža, i Francuza Olivijea Martineza, u liku ljubavnika, možemo reći da su korektni, ali ništa više od toga.
Giru je ovo drugi rimejk nekog poznatog francuskog ostvarenja, nakon takođe ne baš ubedljivog RASKRŠĆA, koje je pokušavalo da dostigne vrednosti originala, SITNICE KOJE ČINE ŽIVOT Kloda Sotea.
NEVERNA ŽENA je solidna, umivena erotska drama koja bi kvalitetom u Linovom opusu mogla da zauzme mesto između dna, na kome superiorno tavori NEPRISTOJNA PONUDA i vrha gde se nalaze FATALNA PRIVLAČNOST i DŽEJKOBOVA LESTVICA KOŠMARA