Review
Posle uspeha filma RAZUM I OSEĆAJNOST, čuveni tajvanski reditelj Ang Li (SVADBENI BANKET, KLOPA PIĆE ČOVEK ŽENA) nastavlja svoju uspešnu američku karijeru ostvarenjem LEDENA OLUJA.
To je još jedan povratak u prošlost, ali ne tako daleku iz perspektive kada je film pravljen. U pitanju su sedamdesete godine prošlog veka a podneblje je američko. U tom maestralno režiranom filmu, kao majstor porodičnih hronika, Li zaseca u trulo tkivo bračnih i roditeljskih odnosa da bi otkrio hladnoću i otuđenost čije posledice najviše trpe deca. Roditelji, zasićeni dugogodišnjim partnerom, traže osveženje u izletima van braka, često to čineći i fizički blizu, tu u komšiluku, bestidno gazeći po porodičnoj odanosti i rušeći poslednji bastion harmonije.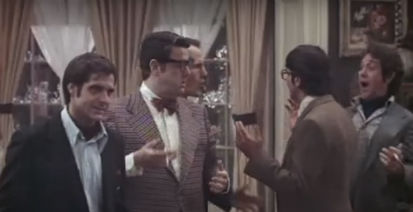 Zaneti euforijom većih seksualnih sloboda koje su donele sedamdesete, u trci za užicima, pomodnostima i infantilnom zabavom, potpuno su slepi za probleme sopstvene dece u osetljivom pubertetskom dobu. Ambijent zahlađenih, bezosećajnih odnosa Li potencira meteorološkom nepogodom i zaista nas zastrašuje spoznaja da iz kuće ne izbija nikakva toplina da se suprotstavi ledenoj oluji koja je okovala grad, da zaiskri neka emocija među ukućanima, da kuća postane dom.
Sve se ne može drugačije završiti nego tragedijom, koja direktno pogađa mlade i zbunjene protagoniste a tek posredno roditelje, kojima ne vredi nikakva naknadna pamet, okajavanje gluposti ili saznanje da nečiji konačni odlazak ne nudi mogućnost ni za oproštaj ni za iskupljenje…
Posle iskustva sa izvrsnim britanskim glumcima u RAZUMU I OSEĆAJNOSTI, u LEDENOJ OLUJI, savršeno psihološki konstruisanoj drami nikloj na temeljima romana Rika Mudija, Ang Li je iz profesionalaca kojima ništa nije strano (ovde mislimo na raznovrsnost likova i karaktera koju su ostvarili do tada u svojim karijerama), kakvi su Kevin Klajn, Sigurni Viver i Džoan Alen, izvukao najbolje od njihove glumačke energije i dara transformacije. Međutim, teško je oteti se dojmljivosti i neposrednosti mladih članova ekipe. Tu su Adam Han-Bird, Kristina Riči, Ilajdža Vud, koji su s puno mladalačke senzibilnosti doneli svoje manje-više tragične likove i njihovo bolno sazrevanje u senci nezainteresovanih roditelja.