Review
I život i umetnost
Retko kada se u istoriji filmske umetnosti jedan eksperiment završio na ovako spektakularan način, na radost filmadžija i gledalaca. U epskom i intimističkom filmu Boyhood (Dečaštvo), sve kockice su se sklopile. Portret odrastanja jednog dečaka u toku dvanaestogodišnjeg snimanja, (a sve zajedno nekih 39 filmskih dana), zapanjujujuće je filmsko iskustvo. Ne samo zbog toga što je ovaj film već svojevrsni presedan, prekretnica u načinu kreiranja jedne filmske priče, već zbog svih ostalih atributa, kojima se Ričard Linklejter nameće kao jedno od najvećih rediteljskih imena današnjice. Preplitanje života i filma urađeno je na tako suptilan i nepretenciozan način da u toku trajanja ovog filma, a film traje 240 minuta, ni jednom ne pomislite da je u pitanju fikcija, napisani scenario, film, niti se pitate koliko još ima do kraja. To baš i nije bio slučaj sa Malikovim The Tree of Life, zar ne? I ne samo to, kada se film završi, ne možete a da sami sebi ne postavite pitanje šta će se desiti sa glavnim junakom u budućnosti.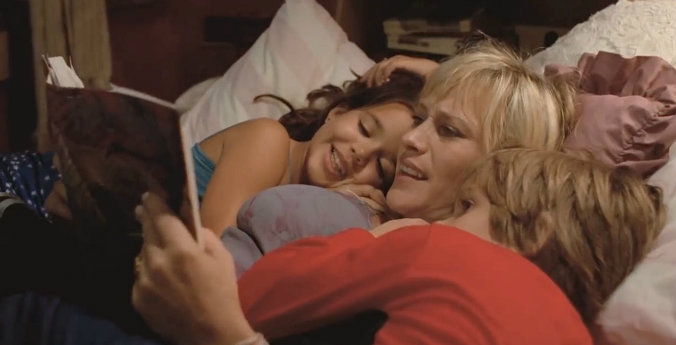 Ilar Koltrejn (Mejson) koji tumači naslovnu ulogu počeo je da ovaj film snima kao šestogodišnjak, a kad je film konačno bio gotov, imao je punih osamnaest. Itan Hok i Patriša Arket, njegovi filmski roditelji, u filmu se neverovatno transformišu, baš kao i njihova ćerka, Samanta, koju igra Linklejterova ćerka Lorelaj. Dvanaestogodišnji proces snimanja ne bi bio ništa više od eksperimenta da u filmu ne postoji mudrost, emocija, osećaj proživljenosti i neka vrsta dokumentarističke istinitosti, koja izbija iz kadrova dečakovog  odrastanja i sazrevanja. Film, takođe, prati promenu njegovih roditelja, dečakovog okruženja; njegovog oca, koji se  od neobuzdanog čoveka na kraju filma pretvara u ono što je Mejsonova majka oduvek želela. Pratimo, takođe, promene u životu majke, njenu borbu za finansijsku nezavisnost, njeno školovanje. Ona se, posle razočaranja i neuspeha u svom emotivnom životu bori za svoju decu, sve do trenutka kad i sama biva zatečena njihovim odlaskom na koledž, kada shvata da je proces njihovog odrastanja završen.
Boyhood je filmski klasik, nezaobilazno filmsko iskustvo, film koji je više od filma i koji na najbolji mogući način oslikava život, njegovu tužnu, smešnu, gorku i slatku stranu, celuloidni filosofski esej o roditeljima i deci, sopstvenom putu samospoznaje i prelasku iz sveta deteta u kožu odraslog muškarca. Suvišno je govoriti o ulogama, pa čak i o rediteljskoj umešnosti, fotografiji, muzici i sl. Ovde su svi delići inkorporirani u celinu sa zaprepašćujućom lakoćom.
Filmska akademija u martu ne bi trebalo da ima težak zadatak, bar kad je u pitanju Oskar za najbolji film. Ali, opet, nikad se ne zna. Pogledajte, recimo, Džulijen Mur…
[youtube]https://www.youtube.com/watch?v=Ys-mbHXyWX4[/youtube]