Review
U centralnom parku u Pragu čistač pronalazi, na prvi pogled, beživotno telo američkog novinara Gregori Mura (Žan Sorel). Međutim, nakon autopsije, lekari primećuju neuobičajeno ponašanje za čoveka koji je po svim medicinskim nalazima mrtav. Srce Gregori Mura ne kuca, ali je temeperatura tela ostala nepromenjena. Jedan od lekara, ipak, odlučuje da beživotno telo ne bude poslato u mrtvačnicu i da se počne sa procedurom reanimacije. Ali niko od doktora i ne sluti da je mozak Gregori Mura potpuno aktivan i svestan svega sto se događa oko njega. I pored toga, Gregori počinje da se priseća koje su ga okolnosti dovele do ovako nezavidnog položaja.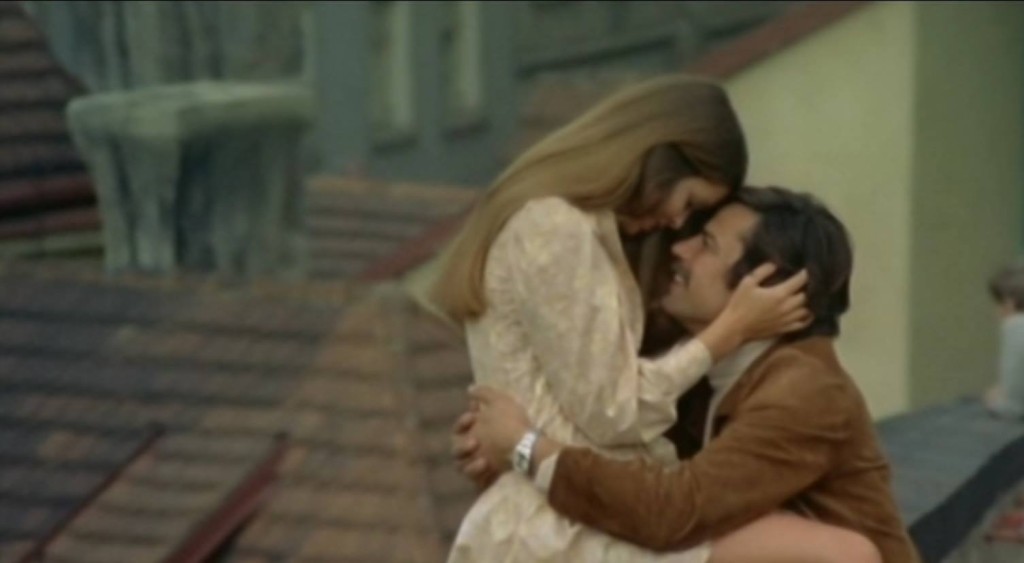 "Short Night Of Glass Dolls" je debitantsko delo italijanskog reditelja Ado Lada i spada u kultna ostvarenja "Đalo" filma. Posle ovog ostvarenja, Lado je snimio još dva "Đalo" filma vredna pažnje ("Who Saw Her Die?" i  "Last Stop On The Night Train")."Đalo" je naziv za poseban žanr italijanskog filma koji predstavlja specifičnu hibridizaciju drugih žanrova kao što su horor, triler, misterija, a slobodno se može reći i jedna forma eksperimentalnog filma. Otac ovog žanra je Mario Bava koji je udahnuo život ovom specifičnom filmskom izrazu jos 60-ih godina prošlog veka, pri čemu je "Đalo" svoj puni procvat dostigao 70-ih i 80-ih godina prošlog veka pojavom sineasta kao što su Dario Arđento, Lućio Fulći i dr.
Kao što je prethodno rečeno, "Short Night Of Glass Dolls", takođe, predstavlja prilično solidan žanrovski hibrid kriminalističkog filma, trilera, misterije, pa čak, i nadrealističkih elemenata (završna scena orgijanja). Posebno je zanimljiva naracija koja koristi dramaturška sredstva "Noar" filma, ali na jedan nestandardan način. Jednan od oblika naracije "Noara" se, uglavnom, odlikuje glasom naratora koji se ne vidi, pri čemu se odmah sugeriše da je to  priča mrtvog čoveka, ili je to skriveno do samog kraja filma, pri čemu gledaoci,već, imaju slutnju o tome. Gergori Mur je tokom celog filma u nekom polumrtvom, poluživom stanju čija sećanja su jedini vodič kroz priču, čime je Aldo Lado u dobroj meri relativizovao gore pomunute narativne oblike i još  više pojačao neizvesnost kod gledalaca do samog kraja filma. Naime, srce Gregori Mura ne kuca, ali je on još uvek vrlo živ kroz svoja sećanja. Dakle, ovakvim preplitanjem se namerno stvara dodatna konfuzija, jer se time niti otkriva, niti skriva da li je on stvarno živ ili mrtav. Pored ovog svrsishodnog odstupanja, još jedna sekvenca deluje kao potpuni kontrast osnovnoj tematskoj liniji, a odnosi se na sentimentalno romantičnu šetnju Gregorija i  Mire kroz Prag praćenu patetičnim dijalozima kao iz petparačkih ljubavnih romana. Ali, zahvaljujući glavnoj instrumentalnoj temi Enio Morikonea, ova sekvenca relaksira gledaoce i priprema ih za uzbudljivu krimi priču koja sledi nakon toga.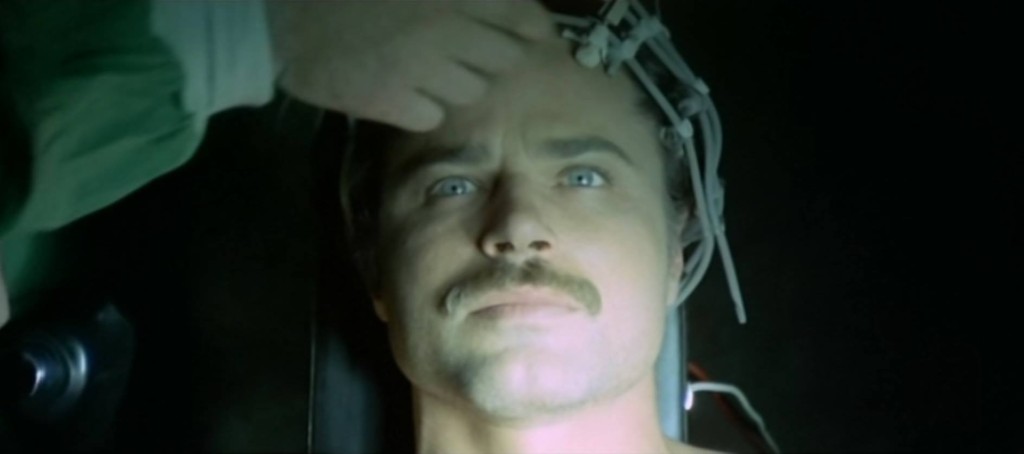 S druge strane, sećanja Gregori Mura su prikazana linearno, bez većih hronoloških odstupanja što omogućava lako praćenje, pri tom, ništa manje zanimljive priče. Saznajemo da je osnovni razlog Gregorijevog dolaska u Prag bila namera da odvede svoju devojku Miru (Barbara Bah) iz Čehoslovačke (danas Republika Češka) u Ameriku. Posle jednog svečanog prijema Mira nestaje bez traga, a sama potraga za njom se dodatno komplikuje zbog rigidno ksenofobičnog stava policije i građana. Tokom istrage Gregori shvata da je nestanak Mire deo jedne mnogo šire zavere što će ga dovesti u životnu opasnost.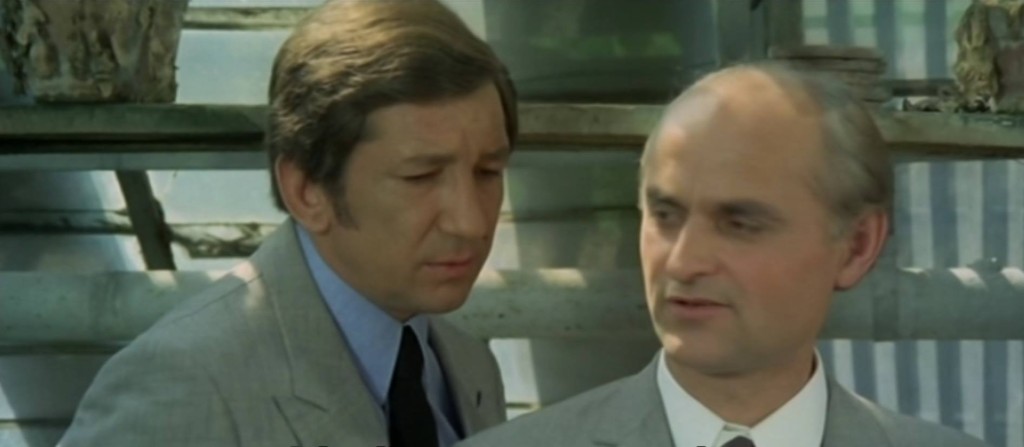 "Short Night Of Glass Dolls", pored svih formalno estetskih karakteristika "Đalo" filma, ima i jasan društveno kritički karakter. U prvom planu je borba slobodnog pojedinca protiv totalitarnog sistema koji počiva na "seksu i zlatu" (citat iz filma). Sam naziv filma je ujedno i glavni motiv koji se vezuje za priču o posebnoj vrsti leptira koju Mira u jednom trenutku ispriča Gregoriju. Reč je o leptirima koji imaju krila, ali nemaju instikt za letenje, pa su primorani da se kreću po zemlji. Ovaj motiv je ujedno i najsnažnija smernica osnovne metaforičke ideje filma o samo prividnoj i formalnoj slobodi koju lukavi represivni društveni sistemi nude svojim građanima, pre svega mladim ljudima, a čiji je glavni cilj potpuno odsecanje "krila slobode" kao instikta suštinski slobodnog čoveka. Zbog, najverovatnije, niskih troškova snimanja u tadašnjoj Čehoslovačkoj, došlo je do svojevrsne ironije da je "Short Night Of Glass Dolls" preuzeo i ulogu društvenog pamfleta upravo u  državi koja je imala odlike jednog takvog totalitarnog društva.
Film je posebno zanimljiv i zbog toga što je, pored Čehoslovačke, većim delom sniman u Ljubljani i Zagrebu. Ovoj niskobudžetnoj produkciji su pomogle tadašnje jugoslovenske glumačke zvezde sa hrvatskog područja kao što su Fabijan Šovagović u odličnoj epizodnoj ulozi profesora Kartinga, Relja Bašić kao kardiohirug, Semka Sokolović-Bertok, Sven Lasta i dr. Inače, "Short Nights Of glass dolls" je, takođe, bio prikazivan i u jugoslovenskim bioskopima pod distributerskim nazivom "Kratka Noć Leptira".