Review
Film iz 1966 godine, legendarnog reditelja Pasolinija "The Hawks and the Sparrows" (Ptice i Pticurine) (Sokoli i Vrapci) (Uccellacci e uccellini (original title)).
U malom gradicu, na napustenoj stazi, koracaju otac i sin. Usput srecu vranu koja govori, i ona zajedno sa njima krece dalje. FIlm malo podseca na "road"movie, samo u jako zanimljivom intelektualnom pakovanju.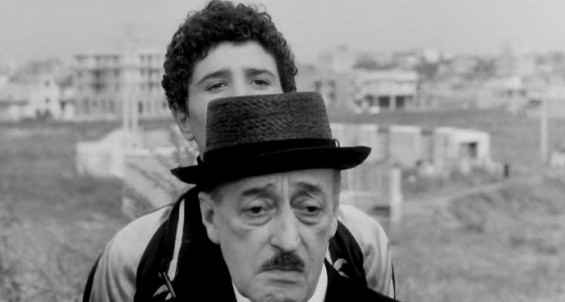 Film predstavlja jednu od boljih (komicnih) satira italijanskog drustva u to vreme. Glavni junaci transcedentno se prebacuju u paralelnu dimenziju i pokusavaju da kroz simbole dodju do savrsenog idealizma u datom drustvu.
Film ima veoma originalni uvod. Uvodna spica ide ovako, jako muzikalno:
[youtube]http://www.youtube.com/watch?v=G7PreNCv78A[/youtube]
Pazolini u svojim filmovima koristi i profesionalne glumce i obicne gradjane. Ninetto Davoli koji ce se kasnije pojavljivati u jos njegovih filmova, nikad ranije nije ni glumio. Film isto ima asocijacije vezane za politiku u to vreme. Pazolini je u svaki svoj rad ubacio svoje intelektualno misljenje. Alegorican i provokativan film, pun sakrivenih metafora. Pazolini je obratio paznju na sve slojeve ovog drustva u filmu.