Review
Borba Katolika i Hugenota
Film je baziran na značajnom momentu francuske istorije iz perioda poznog feudalizma; reč je, naime, o događajima iz avgusta 1572. godine poznatih pod nazivom – "Bartolomejska-Vartolomejska noć" ili "Pariska krvava svadba". "Pariska krvava svadba" zato što je, po mnogima, venčanje Margarete od Valoa (sestre Kralja Francuske i kćerke kraljice-majke Katarine Mediči), koja je bila katolikinjai protestanta-kalviniste (hugenota), Andrija od Burbona, navarskog kralja, predstavljalo u stvari prvi povod za docniju veliku tragediju (drugi povod bio je atentat na vođu hugenota, admirala Kolinjija). U toku jedne noći, na svetog Bartolomea-Vartolomeja, samo u glavnom gradu Francuske nemilosrdno je pobijeno između dve i osam hiljada hugenota (pravi broj nikada nije utvrdjen), da bi se veliki pokolj nastavio i u drugim gradovima Francuske: Orleanu, Ruanu, Lionu i Tuluzu.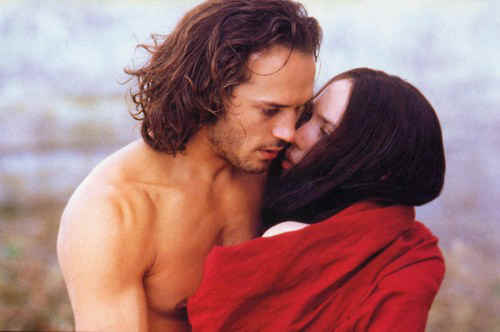 Navedeni istorijski okvir Šero koristi da bi nam ispričao snažnu i uvek aktuelnu priču o borbi za presto i teritorije, o borbi u kojoj su interesi i mržnja osnovni pokretači (impresivne su scene kada Kralj francuske na ceremoniji venčanja natera Margaretu-Margo da se sagne i tim činom simbolično pristane na zaključenje nametnutog joj braka ili gotovo naturalistički i estetski provokativno slikanje pogroma nad hugenotima). Međutim, bogatstvo događaja i likova odveli su ga u opširnost i detaljisanje (film traje oko dva i po sata), pa je od polovine filma izgubio ritam u naraciji i kao posledicu svega uradio heterogen i senzibilitetno neujednačen film. Da se Šero služio elipsama i maštovitijim montažnim prelazima, rezultat bi,verovatno, bio daleko povoljniji.
No, to nije jedini dramaturški problem Šeroovog ostvarenja; neka mesta u radnji (kao što je npr. Margina podrška hugenotima), nisu dovoljno ubedljivo dramski motivisana, jer nam film ne daje odgovor na pitanje zašto je to moralo baš tako da se dogodi, a ne na neki drugi način. Kao što je Šero smatrao da ga dobropoznati likovi iz francuske istorije ne obavezuju da se zadržava na dubljoj i studioznijoj analizi (i motivaciji) njihovog ponašanja, izgleda da mu se činilo da se neke stvari u priči podrazumevaju. U dramaturgiji se, međutim, ništa ne podrazumeva, ćak i ono što je opštepoznato mora da bude objašnjeno u okviru date priče. Film "Kraljica Margo" okupio je vrlo poznata glumačka imena evropskog filma: Izabelu Ađani, Virnu Lizi, Miguela Bozea, Žan-Ig Anglada. Svojom mikroglumom naročito fascinira Virna Lizi (Katarina Mediči) koja suvereno gospodari prostorom unutar kadra i svojim liko, redukovanih emocija, aliizbrušenih do savršenstva, ona kao Kraljica-majka ostvaruje lik za glumačku antologiju. Vredi pomenuti i Izabelu Ađani (u naslovnoj ulozi) koja impresivnom fotogenijom dočarava lik navarske kraljice.
Sve u svemu, "Kraljica Margo" ponudila je manje od očekivanog, jer se radi o solidnom i tek konvencionalno režiranom filmu. Ovaj film, veliki je samo po novcu koji je u njega uložen.
[youtube]https://www.youtube.com/watch?v=DNvl8xuKIpA[/youtube]